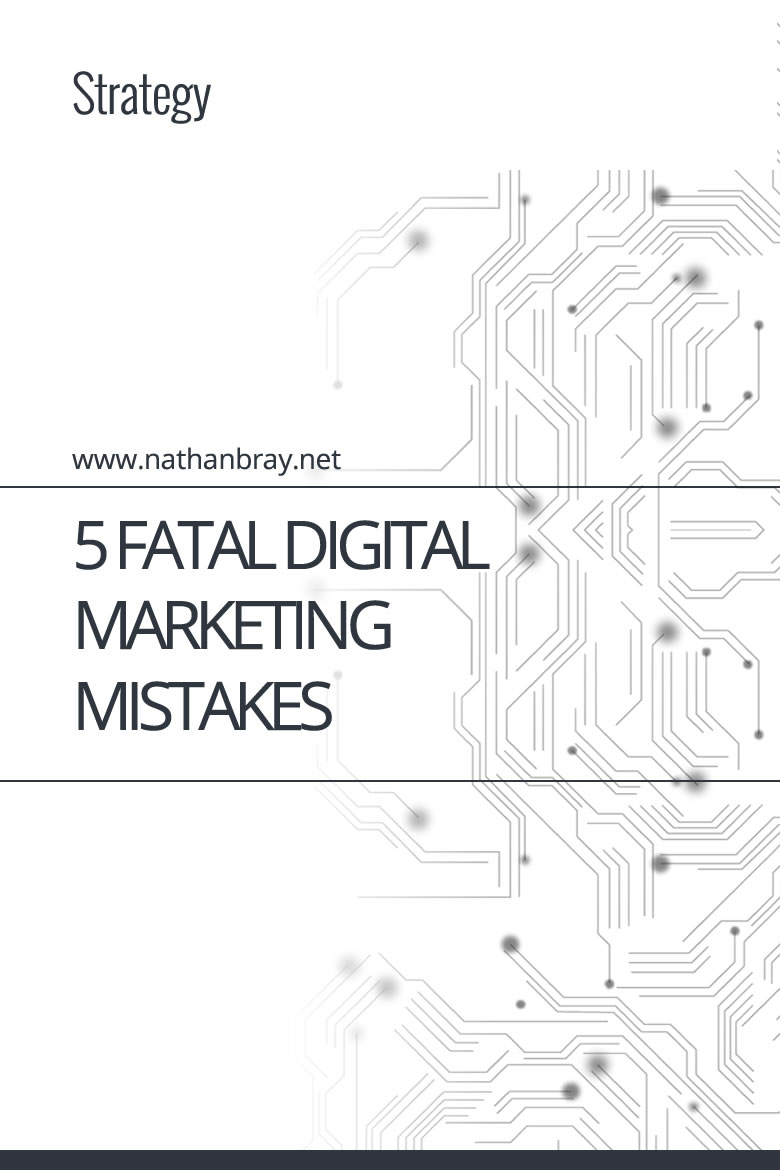 As you are probably aware, over the last decade we've experienced a radical shift in the way we seek out information and how we shop, or look for products and services. 15 years ago people were afraid of buying on the internet.

.. Only a minority of people even had an internet connection.

 And only a very small minority of people communicated by email.

 What a difference a little time makes... 
The majority of people in the western world are now connected to the internet in some way. The sad part is, that not everyone seems to be paying attention... 5 Fatal Digital Marketing Mistakes reveals what you are missing.
IMPORTANT: As an added bonus for requesting this training, you will also get access to my newsletter which contains helpful tips, bonus content and exclusive offers to help you turn your website into a profitable, lead-generating, profit-making marketing tool for your business.